UC Irvine's IACUC (Institutional Animal Care and Use Committee) is composed of scientists, non-scientists, veterinarians and community members – all appointed by the Vice Chancellor for Research. This committee oversees all aspects of the Animal Care and Use program at UCI. Read More...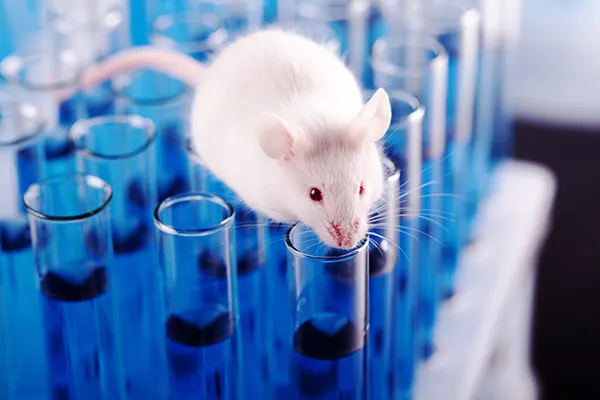 Why Animal Research Matters
Scientists use a variety of ways to expand our fundamental knowledge of biology, human nature, society, and the natural world. These methods include computer simulations, cell cultures (in vitro work), human volunteers in clinical trials, and animal models.
There is still a lot about the human body and about the world around us that we do not yet fully understand – Animal research is one such indispensable approach for increasing our understanding about complex living organisms. These highly regulated studies with animals are often the last step before research can involve human subjects, and are used to help validate results of decade-long research projects.
See UCI Statement on the Use of Animals in Research and Teaching
Do You Need IACUC Review?

Federal animal welfare regulations, U.S. Public Health Service Policy and UCI Policy require that all activities involving the use of live vertebrate animals used or intended for use in research, research training, experimentation, biological testing or for related purposes be reviewed and approved by the Institutional Animal Care and Use Committee. Some proposed uses of animals are not so clear-cut, such as:
Production of custom antibodies: May require review, depending on how the antibodies are created.
Use of tissue from dead animals: Usually does not require separate review, but it can depend on certain factors.
Use of animals for demonstrations, exhibitions, etc: Varies on a case by case basis
When in doubt, complete the Determination form and email to IACUC@uci.edu.
 *Available on campus or Cisco VPN; UCINetID required 
 *Available on campus or Cisco VPN; UCINetID required